Quality Product at Affordable Prices
Family owned and operated since 2006 Tops Kitchen Cabinet and Granite has dominated the wholesale kitchen cabinet and granite business. Since we opened our doors at 2520 West Copans Road in Pompano Beach Florida we have worked towards building a reputation of consistent quality. Where one of our main goals has always been to be as reliable and honest as possible and we continue to strive towards those ends to this day. Time and time again we have proved ourselves to our continued clients by providing the highest quality building materials and look forward to proving ourselves to you during your next kitchen remodel!
Quality is never an accident; it is always the result of high intention, sincerest efforts, intelligent direction and skillful execution; it represents the wise choice of many alternatives.
– William A. Foster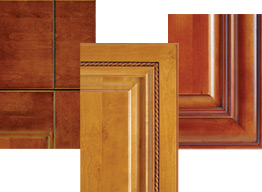 Private homeowner? Seasoned contractor? Tops Kitchen Cabinet and Granite sells to both without compromise. When a seasoned contractor comes in we love seeing their excitement at the prices they pay for such high quality materials, and they know quality!
Of course on the other side of the token we love when a "do-it- yourselfer" comes in, because we are able to provide the best materials at prices every blue-collar-worker can afford. This is how we help you make sure your home is up to date. As any real estate expert will attest, improving your kitchen and bathroom is one of the fastest ways to improve your home's value.