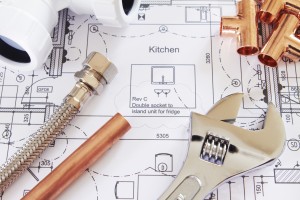 When remodeling your kitchen you don't want to forget anything important, but it is tricky to remember it all. You have so much to think about, like the cabinets, floors, cooking appliances, backsplashes, and the list goes on and on.
When creating a kitchen that works for you it's important to focus on creating added efficiency to your cooking space. Here are some of the most important accessories for any kitchen remodel you don't want to forget. Plus, we've included the 5 kitchen accessories homebuyers are willing to pay more for.
1. Adjustable Shelving In Cabinets
Having good-looking, functional cabinets is a must for any kitchen remodel, but cabinets are not necessarily kitchen "accessories." Instead, cabinets are a staple 'must have' main feature of your kitchen that's pretty impossible to forget. What people do forget is that you can use many accessories or features to dress up your kitchen cabinets, and make your kitchen remodel that much better.
Something you don't want to forget about when getting new cabinets is the option for adjustable shelving. You never know how tall your blender is until you realize first-hand that it's too tall for every shelf. And it's not just your blender. There are many common kitchen items you will need to store in taller than average spaces, including some serious basics such as cereal boxes.
The solution to any space dilemma is adjustable shelving. This small feature allows you to change your shelves around as needed. With adjustable shelving you can fit everything into your cabinets and avoid cluttered counters or cereal boxes lined up on top of your fridge.
2. Cooktop Stove
When it comes to splurging on kitchen remodel accessories you don't want to skip out on a solid cooktop stove. People often pick a low-end stove in order to afford a trendy backsplash or technology smart fridge, but buyers beware.
A built in stove is going to outlast almost every other accessory in your kitchen. You will be lucky to get fifteen good years out of a fridge, but your stove will be around much, much longer.
The rule of thumb when deciding between different appliances, splurge on the components of your kitchen built to last a long time and save on appliances with a shorter lifespan. (Tips on where to spend your money)
3. Pot Rack
A pot rack is a great accessory to add to your kitchen remodel. Pot racks are not too expensive to purchase or install and they come in a huge variety of styles. The best part is they allow easy access to your pots and pans. Pots and pans take up a considerable amount of space, by hanging them you open up a lot of storage space in your kitchen cabinets for other things.
4. Shelving Outside Of Cabinets
When designing a kitchen you wouldn't forget the cabinets, and so don't forget the shelving either. A good mix of cabinets and shelving helps break up a kitchen, so that it appears larger, and more airy. Shelving also provides the perfect spot for all of your favorite kitchen accessories, cooking tools and decorative items.
5. Center Island
If it's in your budget to add a center island this is one of the best kitchen accessories money can buy. A center island provides a place to prepare food, chat with people while you cook, and even store some of your kitchen gadgets or accessories, like your Kitchen Aid mixer or a big bowl of fruit.
6. Fancy Tiles
Every last detail makes up the final look of your kitchen remodel, which is why it's always a good idea to add some high-end details. Even if your budget is tight you can likely afford to splurge on a few fancy tiles to add to a backsplash or accent the sink. By adding even a small amount of luxury materials your kitchen gets an automatic upgrade.
7. Walk-In Pantry
If you have the space to create a walk-in pantry, more power to you and your kitchen. A pantry offers ample extra space for items of varying sizes and types. The vacuum, mop and excess groceries can all share a home in the pantry, which is easily closed off with a decorative door. A walk-in pantry is a staple in higher-end kitchens, and it doesn't require as much space as you might assume.
8. Outlet Plugs
When picking out tiles and finding the perfect cabinet knobs, it can be easy to forget about a very important kitchen accessory… the outlet plugs! If you plan to use your kitchen someday electrical outlets are hugely important. You might be surprised to find out how often people fail to install the right amount of outlet plugs in the kitchen, don't let it be you!
Without outlet plugs it's nearly impossible to get anything done, your blender, coffee machine, toaster and mixer all need an outlet plug, and that's just the start of plug-powered kitchen accessories. Make sure to install multiple electrical outlets throughout your kitchen.
9. Microwave
Many people are kicking their microwave to the curb in exchange for a full range stove. If your kitchen remodel includes taking down the microwave give it some thought before you say your final goodbyes. Maybe you never eat frozen dinners but there are other instances when your microwave still comes in handy. A great way to keep your microwave but remove it out of sight is to place it in a designated cabinet, or in your walk-in pantry.
10. Hidden Storage Space In Front Of Sink
Most drawers located directly in front of the sink are fake or non-existent. This shouldn't be the case if you want a truly functional kitchen. Don't forget to install a small drawer in front of the sink so that you have a convenient place to store sponges, drain stoppers and other small sink tools. This is also a great way to reduce clutter around the sink and keep things cleaner. (More Kitchen Must Haves)
11. Built-In Trashcan
A built-in trashcan can help save space so that you don't have to leave a trashcan out in the kitchen. The only downside is that you have to give up cabinet space for a built-in trashcan. If you have adequate storage space but not enough square footage in your kitchen a built-in trashcan is a wise option.
12. Wow Your Guests With Wall Of Appliances
If you really want to add that 'wow' factor to your kitchen a wall full of awesome appliances will help do the trick. A warming drawer, glass-faced wine fridge, and double ovens can all share the same wall space, adorned with a few decorative cabinets to soften things up a bit. The more appliances your kitchen offers, the more you can do in your kitchen. Finding a glamorous way to show off all that your kitchen is capable of makes your cooking space that much more desirable.
5 Kitchen Accessories Homebuyers Will Pay More For
If you plan to sell your house in the future you should keep resale value in mind when planning your remodel. Here are the 5 kitchen accessories future homebuyers are willing to pay more for:
1. Stainless Steel Appliances
On average buyers are willing to pay $1,850 more for a home when the kitchen includes all stainless steel appliances. 23% of people between 35 and 54 consider stainless steel appliances to be "very important." Still, beware that stainless steel doesn't always hold up the best and is prone to stains and needs a lot of cleaning.
2. Kitchen Island
48% of homebuyers are willing to pay $1,370 more for a home if it comes with a kitchen island. The desire for a kitchen island is ranked overall as very high.
3. Granite Countertops
55% of homebuyers are willing to pay an additional $1,620 for a home if it has granite countertops. Granite helps capture that high-end, beautiful look people expect out of kitchens.
4. New Kitchen Appliances
If you are planning to remodel your kitchen and keep the same old appliances, future buyers will notice and not in a good way. 69% of homebuyers are willing to spend an extra $1,840 for a home if it has new or like-new kitchen appliances.
5. Eat-in Kitchen
40% of homebuyers are willing to pay $1,770 more for a home with an eat-in kitchen. Kitchens that are isolated from eating and living spaces are largely unpopular. After all, the kitchen is supposed to be the heart of the home. (Read More)
3 Extra Accessories To Make Your Kitchen Even More Magical
Once your kitchen remodel is complete it's time to start having some real fun cooking in your new kitchen. Here are some small kitchen accessories on the market that will make your new kitchen that much more chief-friendly…
Silpat Baking Sheet
Meet your new best friend, the Silpat baking sheet. These durable, nonstick and non-staining sheets are thin, flexible mat made to fit on top of any pan. Silpat is similar to parchment paper but so much better. You can bake anything on top of a Silpat, including the most delicate baked goods, and nothing will stick or tear when removed from the sheet. You can purchase on Amazon.com for around $19.
Kitchen Aid Mixer
The Kitchen Aid Mixer is a staple cooking utensil and style statement available in every possible color, from funky pinks and yellows to classic shades of navy and black. This handy tool looks so nice and sleek you can leave it on top your counter tops, and it will help you make the best mashed potatoes on the block! This mixer is sold at a number of retail locations as well as online; the average price is around $300.
Metrokane Rabbit Corkscrew
If you can't wait to crack open a bottle of wine the moment your kitchen remodel is complete, you need the Rabbit Corkscrew. This is easily the best tool to open a bottle of wine. You can pick this bad boy up for only $35 on Amazon.com.