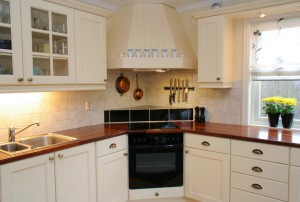 As a leading supplier of wholesale kitchen cabinets in Boynton Beach, Pompano Beach, and Hallandale Beach, we get a lot of questions regarding wholesale cabinets. Allow us to share answers to 9 of the most commonly asked questions.
Wholesale kitchen cabinets offer you the opportunity to get kitchen cabinets that look great without breaking the bank. Wholesale cabinets offer you the opportunity to get a way better deal on your kitchen cabinets, and when it comes to a big job such as remodeling your kitchen you could use as many discounts as possible. 
1. Are wholesale cabinets available to the public? 
Yes! We offer wholesale kitchen cabinets to anyone and everyone at the same low prices contractors and retailors pay. As a result, the cabinets you really want are suddenly affordable because they don't include a huge markup in price. 
Our customers include contractors that remodel hundreds of kitchens a year, as well as homeowners that remodel one kitchen every 20 + years.
2. Are wholesale cabinets available in frameless, face-frame and inset?
Yes. There are endless options when it comes to buying wholesale cabinets from Tops Kitchen. We offer face-frame cabinets, inset and frameless cabinets, fit for every style.
Framed cabinets and frameless cabinets look different because they are different. Frameless variations are flat to the cabinet frame and framed cabinets include a frame that juts out from the actual cabinet box. There are a lot of benefits to frameless cabinets, including additional storage, hidden hinges, and larger roll out trays. We recommend looking at both options to decide which you prefer, either way we've got you covered.
3. How much cheaper are wholesale cabinets?
Retail prices vary depending on how much markup a store applies to a product. No matter what, wholesale is always going to be cheaper than retail, and often by a considerable amount. Even if cabinets are steeply discounted they are not going to be offered at wholesale price or the retailer losses money. Also, once cabinets are discounted there's usually a reason that they haven't sold.
At Tops Kitchen Cabinet, our wholesale cabinets are the same low price regardless of popularity, and if a particular cabinet isn't popular for whatever reason it isn't offered for sale.
4. Do I still have a wide range of options to pick from with wholesale cabinets?
Yes, yes, yes! Probably one of the largest concerns our customers express relates to cabinet variety. But no need to worry, you're in luck. We offer a huge variety of cabinets at wholesale prices. From various wood materials to plenty of color options, you can pick from Concord Shaker, Antique Cream, Sundance Honey, Embassy Cherry, Farmington Classic, and the list goes on.
5. Are wholesale cabinets the same quality as retail?
Yes! Wholesale cabinets do not vary in quality from basic to mid-grade cabinets you find at your local retail store. The only difference is the cost doesn't include an uptick in price. This is one of those rare instances when you don't get what you pay for, but instead you get more than what you pay for.
6. Can I still have glass cabinet doors?
Yes! Wholesale cabinets give you the option to pick between glass and wood cabinet doors, or you could always mix and match. Glass covered cabinet doors give a new look to your cabinetry, and offer you a chance to show off your best China. Glass cabinets are even known to make kitchens appear bigger because the space is less walled off.
7. Can I buy wholesale for a DIY project?
Yes. We have many DIY customers that we are always happy to serve. We are here to answer any and all of your questions along the way. If you're ambitious enough to install your own cabinetry we commend you for that, and we offer low prices and high quality cabinets to help you get the job well done.
8. Can I look at your selection in store?
Yes. We have three store locations that offer you a chance to take a look at our most popular kitchen cabinet styles. Our storefront locations are in Pompano Beach, Boynton Beach and Hallandale Beach.
9. Do you sell other wholesale items for the kitchen?
Yes. We also sell wholesale granite countertops, and kitchen sinks. Kitchen countertops and cabinets are two of the larger investments in any kitchen remodel, by purchasing both at wholesale prices you save a considerable amount of money.
Buying custom cabinets is your best bet to saving money on your kitchen remodel without cutting any important corners. Tops Kitchen Cabinet vows to provide the highest quality kitchen cabinets, countertops and accessories at prices you won't believe. Check out our vast selection today!